When the website first launched, people kept asking me the same question, what's the plan? It was a good question, but the goal is simple ... to learn and grow as a <programmer>._
Programmer Incorporated Blog
I started this blog a few days ago in under an hour with the help of some awesome frameworks (Next.js and Strapi) and a couple useful free hosting solutions (Netlify and Heroku) for the front-end and back-end deployments, respectively.
The images and multimedia uploads are hosted via Cloudinary and the Strapi upload provider. (Get some free credits with our link)
More features and design updates will come to the blog as time goes on, you'll see it undergo many changes. But I have my sights on building another project already...
<programmer>.news_
A little over four years ago, I built a Python/Django demo news site for a job in the gaming industry that I really wanted. I didn't get the job, but the project is still up and running on Heroku without a single update or bug fix during this period.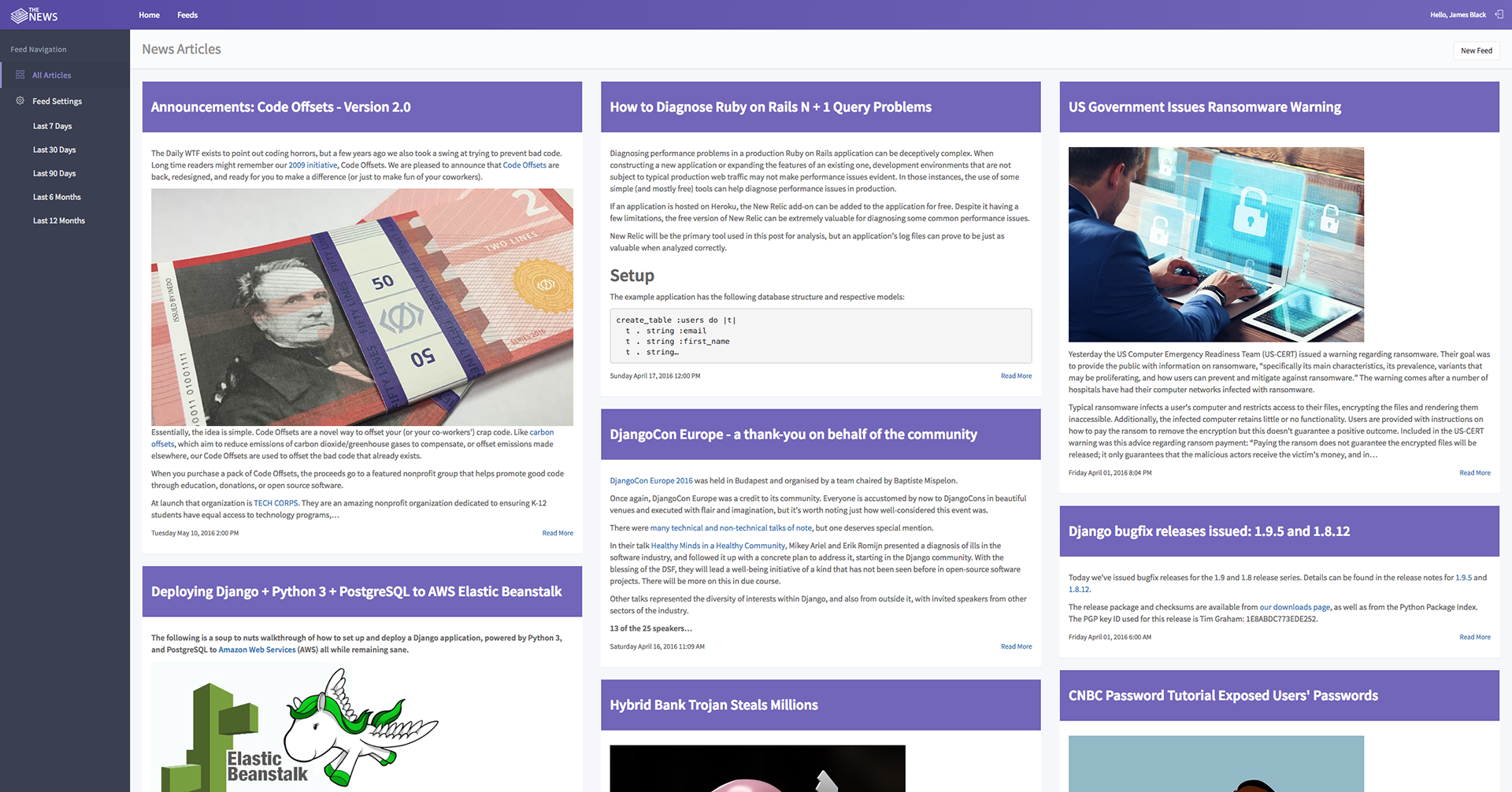 Eventually, the inevitable happened last year, the database ran out of rows on the free plan. This left the site with a fixed archive of programming news from a curated list of RSS/Atom feeds to some of my favorite blogs.
What's Next? #100DaysOfCode, Continued.
The goal for this <programmer>.news_ project is to build an updated version of the old news site but with a few modern features and categories for programming languages and other software development topics, social media sharing, personalized feeds, and more.
We will be re-building the application from the ground up with Node.JS and React.JS, and you can follow along with our #100DaysOfCode challenge here on our blog, on Twitter and GitHub.
To Be Continued...